YOUR ULTIMATE GUIDE TO VALUE LADDERS IS ON THE WAY.
Be sure to check your email so you can map out your value ladder right. freaking. now. Don't forget to mark our emails as safe for future communication ;). 
Psssst! If you have questions about your specific business and how to create and automate lead generation and revenue, click here to get in touch with us now!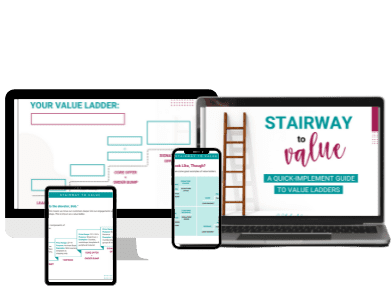 No Prob, Bob (or whatever your name is)! Just download it here!