5 New Year's Resolutions for Client Social
WHO ELSE LOVES THE NEW YEAR?
It's like a fresh sheet of paper, but for the whole year! It's the perfect time to refresh your goals for the year, try new strategies, and update content types. Ready for a few ideas to put at the top of your resolution list for 2023 for client social? Let's cheers to these ideas!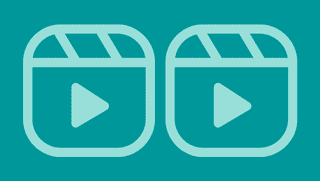 Some of the best opportunities for growth right now are in reels, stories, and videos, so capitalize on that, yo! No movie stars in your client roster? No problem! Throw together some simple templates for types of videos and make them REAL reels. There are also animation and kinetic whiteboard-style videos, too, so there are tons of opportunities without bringing the client on camera. 

2. PROMISE YOURSELF CONSISTENCY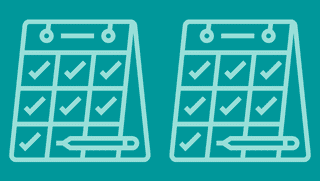 Make this the year you finally get a consistent presence on social. There are tons of opps for different types of content, but the point is to be at least present and available. Even a few posts per week is better than nothing. Put up a mix of basic of graphics and content, but just do it already.
3. TAKE YOUR CONTENT TO THE NEXT LEVEL

Let's say you already have that consistent presence. Ask yourself how to take it to the next level. Can you use a different medium? Spruce up your captions? Address different pain points? Use new elements (like emojis or better hashtags)? Time to level up, son!
4. BE A LEADER, NOT A FOLLOWER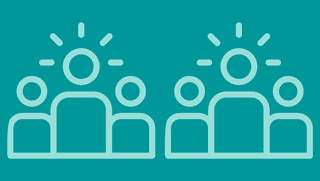 I "borrowed" this concept from my good friend and coach, Craig Severinsen. If your client content is "how to," my challenge to you is to upcycle that info to include the thought leadership it deserves. For example, instead of sharing how to get in touch with your client, share the WHY. Instead of recommending a service, address the potential outcome and benefit.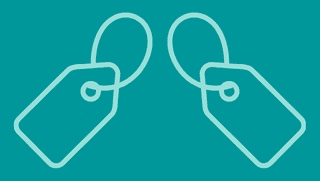 One of the coolest ways to get more out of your clients' social is by engaging with partners, associations, and client brands. Tag thought leaders, customers, and professional associations to get more reach out of your posts, and do something nice for your clients' network while you're at it.
IF 2023 YOU IS TIRED JUST THINKING ABOUT THIS… 
Get. It. It's completely fine if you just don't wanna. What's not okay is not getting your clients to the next level. But my team can do it for you if you're not down. Let us help you bust through these resolutions without breaking a sweat!