6 end of year marketing opps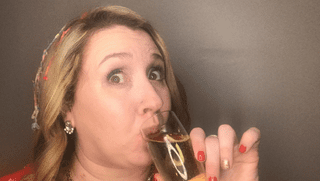 It's the season for holiday parties up the holly hocks, amirite? Whether it's a small celebration in a restaurant, a huge company-wide party, a solo trip out to dinner or a zoom happy hour, grab some snaps of your crew partying it up (within reason).
This is great for single use (think: holiday social posts) or for year-round content (crop the tree out of the pic while everyone is dressed up and looking snazzy).
Cheers the camera to thank your customers for a great year of partnership and get a few cool posts out of the deal while you're off with friends and family.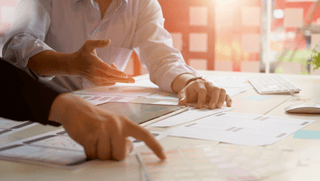 As you're planning out your year for 2022, get that ish out there to the public. Case in point: every year I take myself out to a fancy schmancy dinner every December to map out the following year.
Do I grab a picture of myself doing that? You'd better believe it, mister! So, get some clips or snaps of your crew hard at work planning for the new year and use it on social to talk up your next set of offerings.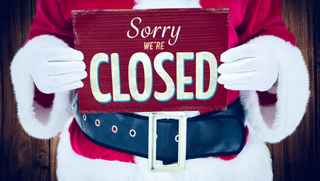 If your office is closing or you're taking PTO for the end of year, be sure to throw that up on your social media to let your customers know about adjusted hours. As a bonus, this is a great time to also snag a few sales calls before you go out of the office for vacation time. And don't forget about the tax benefits for your customers to prepay for services now!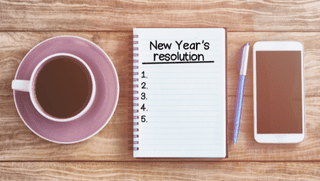 Don't miss out on the opportunity to get on your peep's radar for New Year resolutions. This is the time of year when people start to think about the changes they want to make for next year.
So hit on that golden opportunity right this minute and at the very least get them thinking about how they can help. This might not mean a gold rush right now, but it will set you up nicely for a great January so you can sleep easy during the holidays.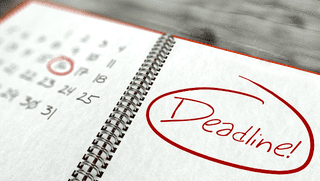 Do you have drop dead deadlines, shipping stop dates or last chance offers coming up? Get that info out there! Make a calendar of important dates to remember and get that info out on social media and blogs.
This is another cool tool for leveraging the power of urgency into your strategy. It's especially helpful if you have a few appointments open for end of year to slide customers into and generate some extra revenue, OR you can preschedule appointments for January.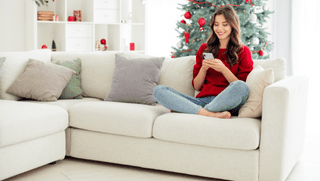 Def don't miss out on the opportunities to celebrate special days you and your target market celebrate. My general rule is to post sometime during the week a few days before most staff will likely be off. I also recommend being as inclusive as possible while maintaining your core values as a business, whatever that means for you.
I hope you can use at least some of these ideas for social media. If you have questions about getting a lil HALP in that area, I'm heeeerrreee! Snag some time on my calendar to book an appointment, and we can chat about how to get your social presence on point!