5 Keys to an Outstanding 2024 Social Media Calendar
Ahhhh, fall is here.
Lattes get pumpkin spiced, sweaters and boots come out of storage and we see an endless parade of "X days until Christmas" posts in our social media feeds.

From a business perspective, this is the perfect time to plan your content for 2024 to get ahead of the curve and stamp out "what should we post about today?" conversations FOREVER! 

But before you pull out the old Google folders and start color coding things (OMG WHO ELSE LOVES COLOR CODING THINGS), you need the staples of a stellar social media calendar to social rock your clients' social world. And you can call me the keeper of the keys. That I will share. Right now!
Key 1: Start with Business Goals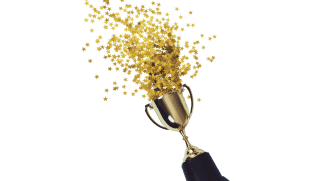 I've always been a big proponent of tying social media goals to business goals, so check in with the client(s) to get updated business goals and ensure your content calendar aligns with their overall goals.
This means checking in about:
Services and areas of focus for the new year

Their biggest sales objectives & timelines

Plans for staff, hiring and recruiting

Comparing past performance to goals and metrics
Once you know which services they are trying to focus on for the coming year, you can outline the best ways to promote those services via organic social.
Key 2: Plan Ahead for Events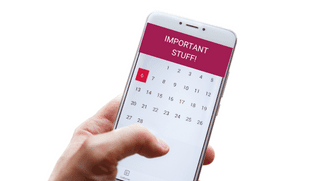 Once you have the foundational goals in mind, it's time to get a clear picture of events. Are they hosting a series of webinars? Attending conferences? Planning in-house events or sales? 
Once you have an idea of their events for the next 12 months, you can leave space in your monthly calendar for the correct events to give them plenty of time for promotion. 
This could even tie into your other recommended services AND could be an opportunity to upsell supporting marketing.
Key 3: Align With Your Strategy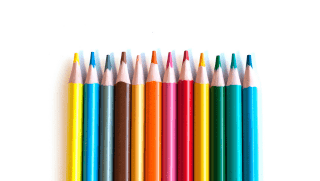 Speaking of supporting marketing, one of my goals with my clients is to remove the siloed marketing from their clients' lives. 
As you map out your email campaigns, blog schedule, asset strategy, and paid plan, loop that into your social media strategy.
For example, if you're promoting a specific type of service or solution for a quarter, you can bake helpful content right into that plan, introducing key team members who run that service, celebrate related holidays, define terms, post about reminders for requirements and invite users to learn more.
Key 4: Create a Foundational Posting Plan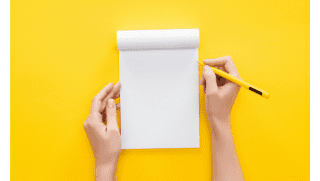 When I think about social media as a full-stack service, I get overwhelmed, and I do this all day every day. I write content calendars in my sleep. I can compose a post in my head for a news release quicker than most people can pour a cup of coffee.

Here's my secret: first, I know exactly how many posts and the content mix we're going to use every day, week, and month. Then I fill in the more specific post content afterward
I'm never surprised that we do one KLT (know/like/trust) post a week. I know what those types of posts are for each client, and I know the general angle we're going to take to further serve goals and objectives (because we already decided those).

Once the foundation is laid, it's super fun to go in and assign the different posts for each day in the calendar because I already have a strong understanding of what goes where. Having that framework actually allows for more, not less, creativity. Cool, huh?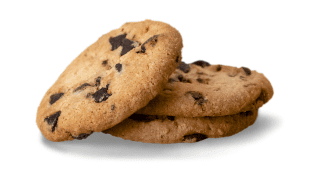 Does anyone else keep cookies or brownies in the freezer for an emergency situation? You need social media freezer cookies, too.

I always recommend having a caption + graphic bank in your back pocket to throw in there when your clients don't get back to you in time, if an event gets canceled (hello, COVID!) or you get a last minute opportunity to capitalize on trending content or news.

I recommend having a backup stash of evergreen content that's pre-approved so your clients never have a hole in their posting schedule regardless of what happens. And now I want cookies.
There You Have It!
Here are my no-fail keys for a stellar content strategy. 
If you're thinking WOW, this sounds so great, but I don't have a second in my day, and I don't have time to write any content calendars, and my kids haven't seen me in a million years and PLEASE HELP!!
It's all gonna be OKAY. My team is actually creating mini strategies and content calendars for emergencies JUST LIKE THIS ONE.
Click the link below to get started!